CONSULT
Langdon Curbside Collection Launch | Phase 2
Compostable material made up almost half of what was in Langdon's black carts. The community needed to consider sustainable solutions.
Although a blue cart program was already in place in Langdon, community residents needed to decide how they wanted to manage organics. Whether they chose to use a green cart program or put organics in the garbage, the cost of handling compostable materials was going to rise as landfills began to charge more for compostable material.
Phase 2
S-Cubed Environmental gathered data and began the process of engaging and educating community members about organics.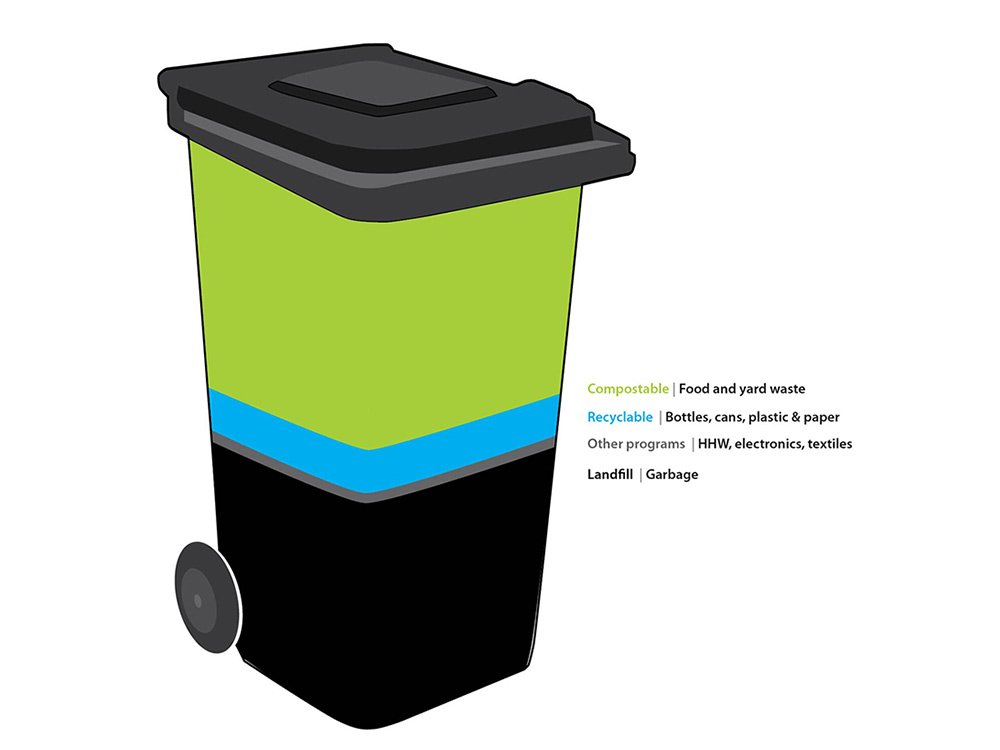 Step 1 – Measure
Once again, S-Cubed audited the materials in residential black carts. This second audit showed that following implementation of a blue cart program, only nine percent of garbage consisted of contaminated recyclables. However, food and yard waste made up 45 percent of material going to landfill. 
Step 2 – Engage and Survey
Next, audit results were shared with Langdon's residents, and a survey gathered information on what they would prefer to do with compostable materials. More than 50 percent of residents said they would prefer to use green carts to handle organics. S-Cubed researched and developed options for a green cart program.

Step 3 – Consult
Team members used pop-up displays in stores and other locations where people gathered. Engaging community residents helped them to understand the economic and environmental benefits of returning organic materials to nature. They were asked to give feedback on what they would prefer to see in a green cart program..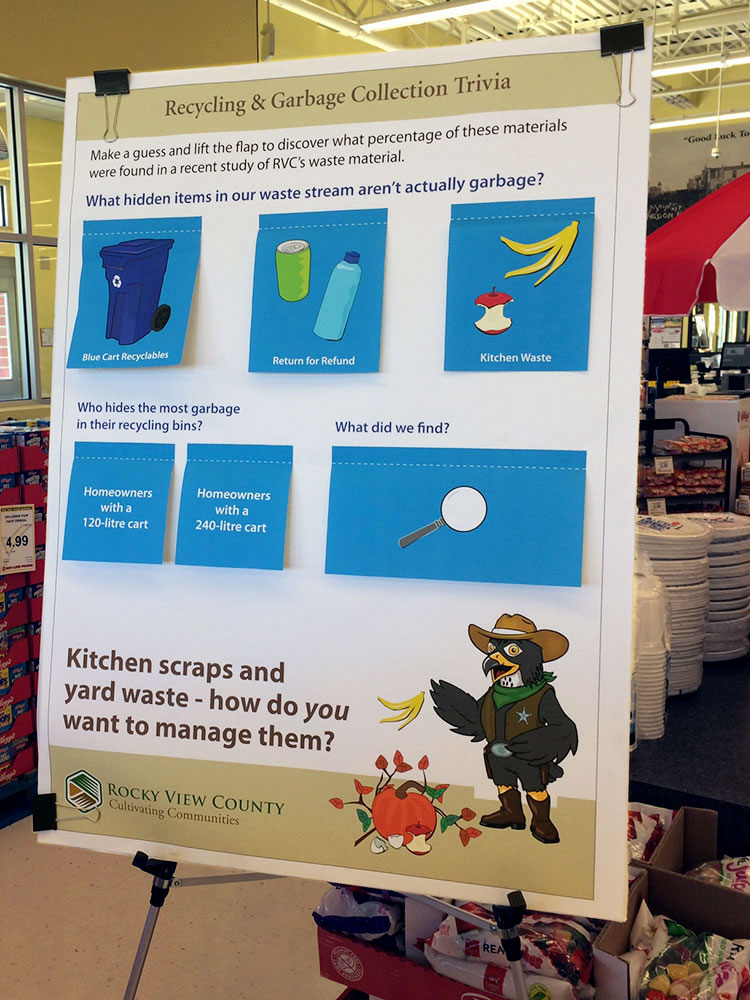 Step 4 – Educate
As the proposed program began to take shape, displays were set up during open house sessions to explain exactly what belonged in green carts. and what should go elsewhere. Residents continued to ask questions and provide more feedback.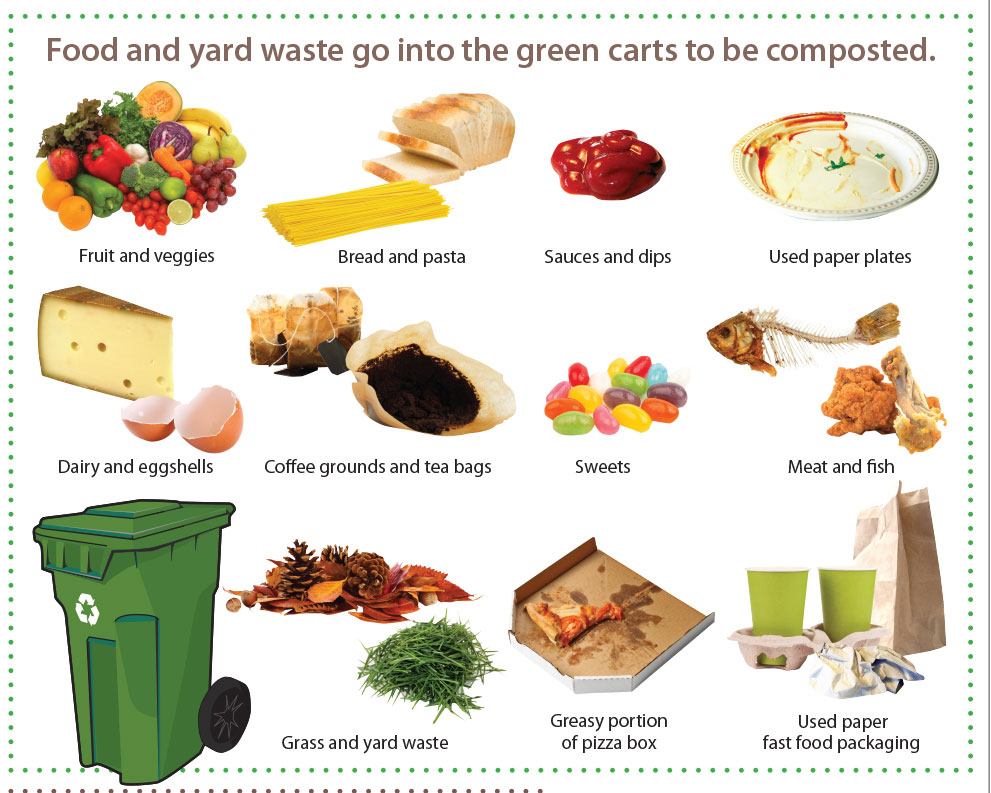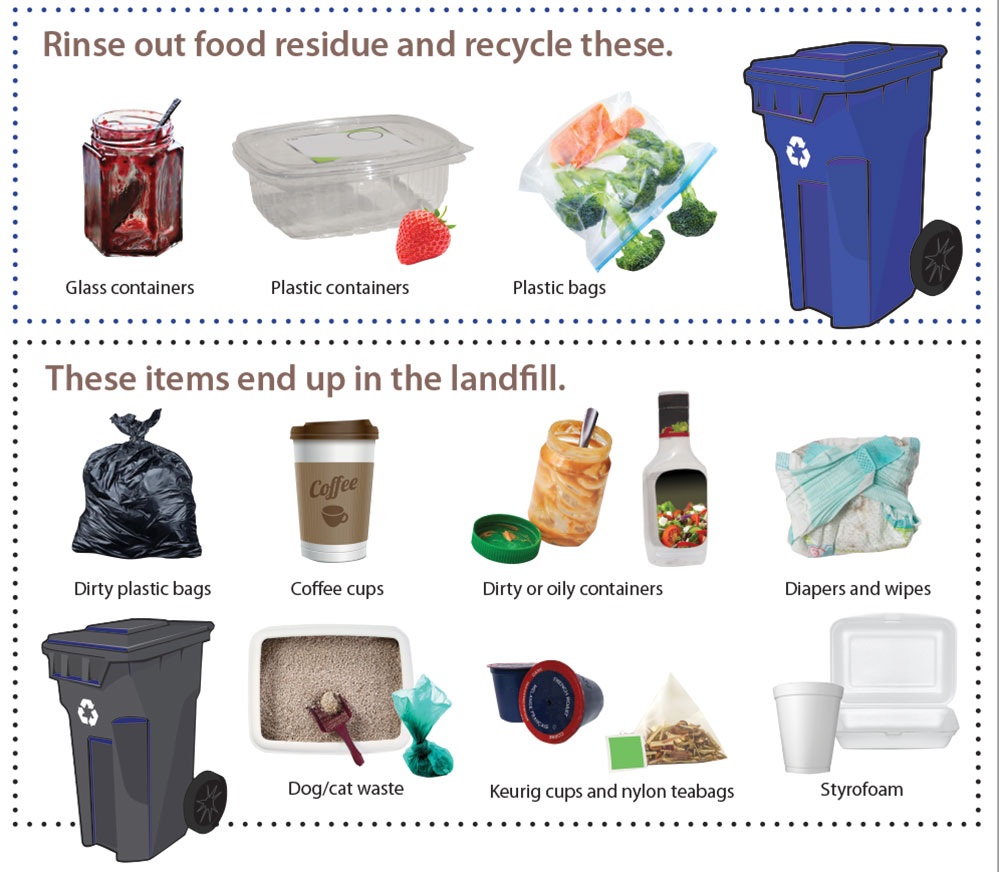 Outcome
Involving community members through a public engagement process allows them to understand the reasons behind a change, and empowers them to make an educated decision about available options. In the best case scenario, community members take ownership of the program and become ambassadors in helping the initiative to succeed.
S-Cubed Environmental's team develops behaviour change strategies and effective educational tools to help effectively engage and involve stakeholders.
What can S-Cubed do for you?
Learn more about past sustainability strategies, waste audits and reporting, environmental education and public engagement projects.
Stacey was a pleasure to work with. She was flexible and found innovative ways to work with us and make the project a custom fit for our municipality. The audit was done diligently, quickly, thoroughly and professionally. Stacey and her team were well prepared and gave me the ease of mind that the project was in good hands and would be done well.