measure
Feedback Frames
S-Cubed Environmental uses feedback frames to quickly assess group opinions on issues that matter.
Feedback frames are a great way to quickly engage with a group, gather opinion and assess results.
This tool allows participants to share their views on multiple statements, while moving around the room and interacting with fellow participants. Feedback Frames are suitable as an engagement tool for groups of any size. The results capture consensus on important topics and issues.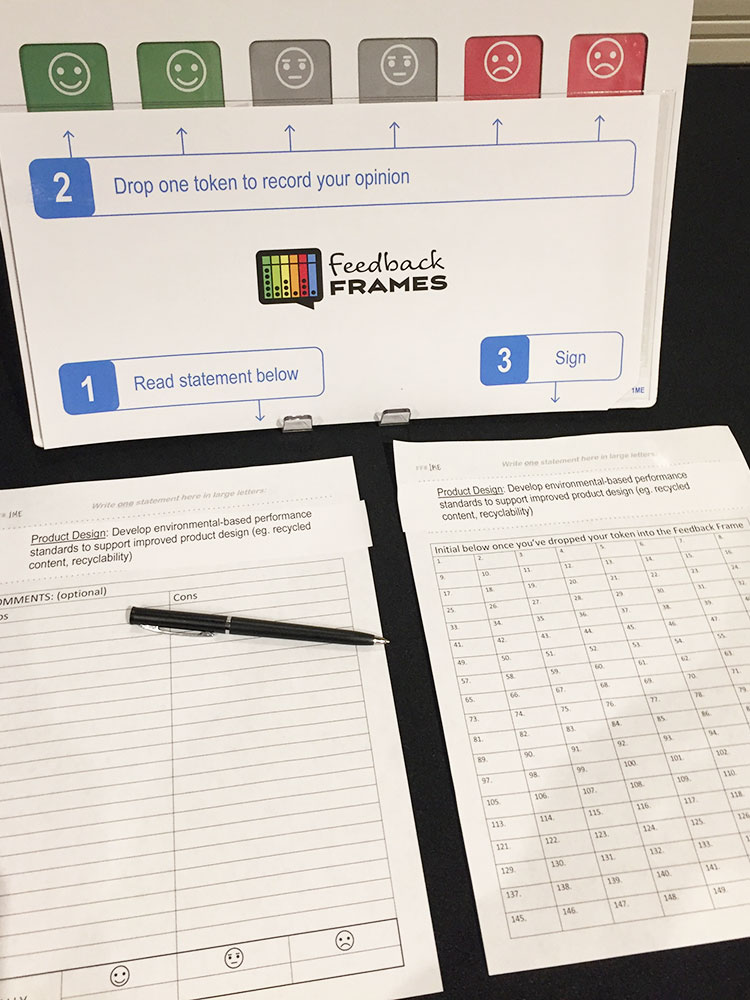 To use the frame, participants read a statement and use one token per frame to rank their opinions. During this time, other participant responses are hidden to avoid group bias. Participants are able to provide additional comments and then sign the sheet as part of the audit process. The process repeats for each statement.
Once everyone has given their opinions, the results can be revealed in real time at the engagement event.
 At a national consultation, S-Cubed invited 157 stakeholders to evaluate 29 action items using the feedback frames. The Feedback Frames provided a summary of priorities in real time at the event, which were then used for further discussion during the rest of the engagement.
As seven sectors were represented, participants were given a token specific to their sector. Later, the distinct tokens allowed further analysis of the opinions of each sector.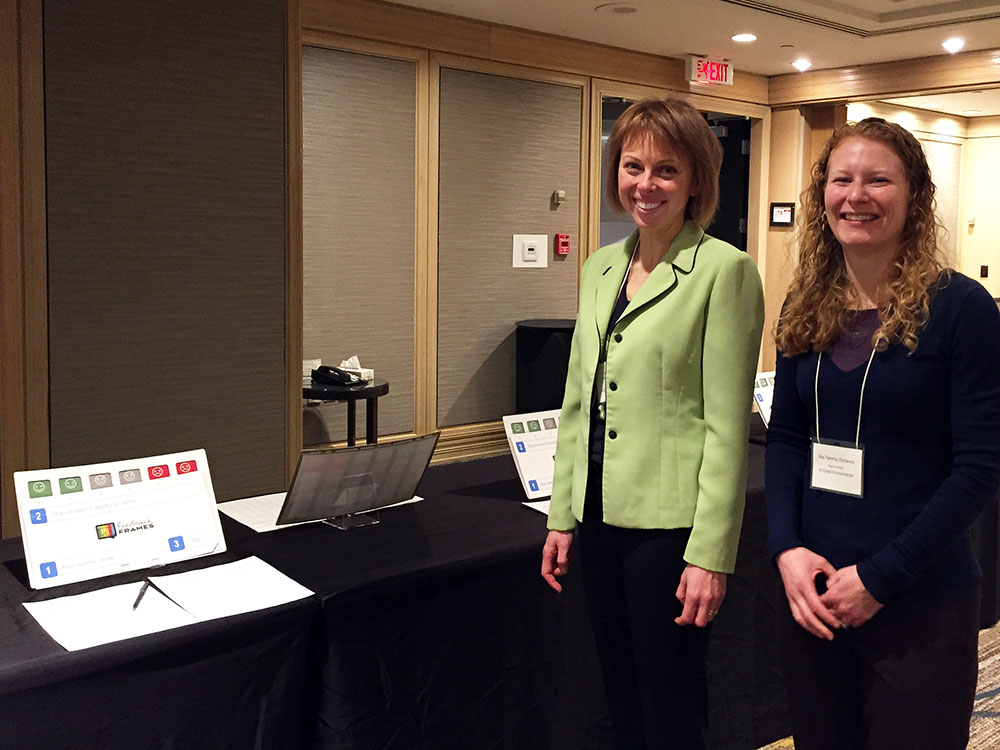 ABOVE: Stacey Schaub-Szabo and Tammy Schwass led the feedback frame activity.
 Feedback frames were created by Jason Diceman, a professional facilitator. More information and videos on the frames are available on his website.
What can S-Cubed do for you?
Learn more about past sustainability strategies, waste audits and reporting, environmental education and public engagement projects.
Stacey was a pleasure to work with. She was flexible and found innovative ways to work with us and make the project a custom fit for our municipality. The audit was done diligently, quickly, thoroughly and professionally. Stacey and her team were well prepared and gave me the ease of mind that the project was in good hands and would be done well.